Series 5 - Advection
Showing the first minted in this series:
Token 222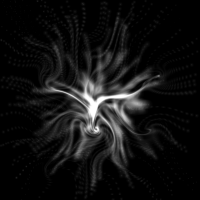 Paused
Sold Out
Disclaimer: I make no guarantees about the long term value of NFT art. High demand now does not guarantee high demand in the future. Do not buy with expectation of selling at a higher price. Bid based on what the artwork is worth to you personally. Ignore hype, FOMO, and recognize there is a strong chance the secondary market prices will at some point fall.